"
Did someone say professional help?
"

Slump-A-Rooney is the fourteenth episode in season 1 of Liv and Maddie. It aired on March 9, 2014 and received 2.1 million total viewers.
Overview
Maddie and Willow are excited to try out for the school's varsity softball team, but Maddie, the catcher, realizes that Willow, the pitcher, is in a slump because she can't stop thinking about Joey.
Episode Summary
Spoilers Below
Maddie is helping Willow practice for varsity softball tryouts, but Willow is overwhelmed by her crush on Joey. Liv suggests sneaking in a love note from a secret admirer to distract Willow, but believes it's from Joey. Meanwhile, Karen gets Liv an appearance on the local morning news program, but Liv accidentally mistakens permanent glue for makeup glue when trying on a costume for an upcoming role. Additionally, Parker helps Evan train for his blue belt in karate.
This episode summary is not finished yet.

Please excuse the summary's unfinished state and try adding to it so we can finish it!
Cast
Main Cast
Recurring Cast
Guest Cast
Elaine Kao as Sensei Rae Dawn
Trivia
Memorable Quotes
Maddie:
Okay, Willow. Ready? Focus. Fire it at me, right here. (Willow throws ball at a pot instead and breaks it by accident).
Maddie: Perfect if we were playing smash that pot. Willow, you've been in a slump for days.

Willow:
I can't concentrate.
Karen: Thank you for seeing me in my office.
Maddie: Thank you for the ride.
Karen: So tell me the first thing that pops up in your mind.
Willow: Joey.
Karen:
Okay so what is going on with you and Joey?
Willow: Nothing, that's the problem. It's spring time, love is in the air, birds are chirping but all I can think about is why my sweet little Joey bird at me!
Maddie: Okay, but what does Joey have to do with your pitching?

Willow:
I can't concentrate. When I pitch, I look directly at you but every time I look at you, all I see is Joey.
Maddie: I think we need professional help...
Karen: Did someone say professional help?
Gallery
| | |
| --- | --- |
| | To view the Slump-A-Rooney gallery, click here. |
Video Gallery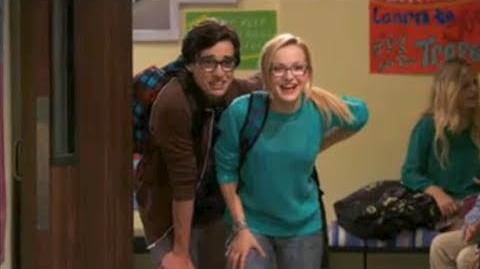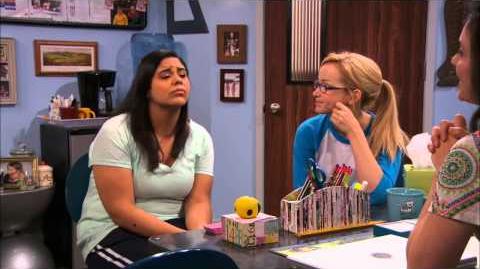 Ad blocker interference detected!
Wikia is a free-to-use site that makes money from advertising. We have a modified experience for viewers using ad blockers

Wikia is not accessible if you've made further modifications. Remove the custom ad blocker rule(s) and the page will load as expected.